Sampei Outdoor Light
By Holloways Of Ludlow

Sale Price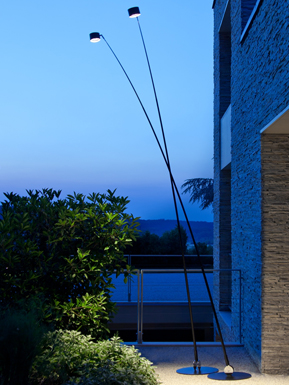 Add To Wishlist
Buy From Retailer
Simply follow the "Buy From Retailer" link above, and we'll direct you straight to the Holloways Of Ludlow website and you'll get this deal on Sampei Outdoor Light at a trusted UK Store!
Holloways Of Ludlow Customer Service Information
Free Delivery over £50
1 Year Guarantee
SELECTED PRICE MATCH
Used an offer and like what we're doing here? Let your friends know!
Discount Type: Deal - We find the best discounts so you dont have to!
You can buy this item now at this fantastic price online with
Holloways Of Ludlow
Hurry this amazing price might change soon so be sure to take advantage now!
Buy the Sampei Outdoor Light from a trusted UK Store!

ITEM DETAILS:
This Sampei is a simple yet striking floor light.
Designed by Davide Groppi to resemble a blade of grass, the Sampei is available in a range of sizes, and also as an outdoor light.
The finish can be either black or white.
Sampei Outdoor Light
Can be found in the Outdoor Lighting Category. You can see more
Holloways Of Ludlow Outdoor Lighting On Sale
here
You may also be interested in these Outdoor Lighting