Sale Price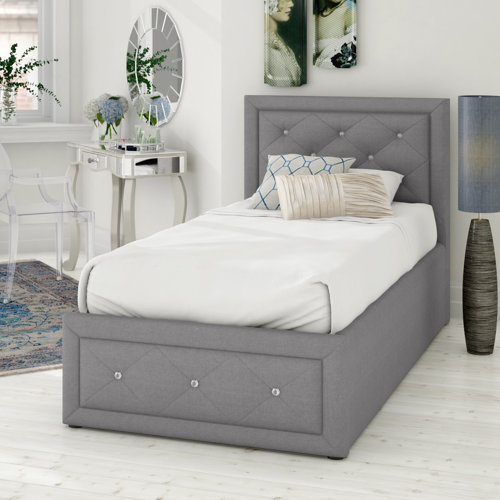 Anatase Crystal Upholstered Ottoman Bed Fairmont Park Size Kingsize 5
(More Options Available - See Below)
Fairmont Park Features:Diamante headboardBed Size: Colour: StoneFrame Material: Metal;Manufactured WoodWood Species: Iron: Additional Frame Material Details: Steel, PlywoodWood And Upholstered: Wood: YesUpholstered: YesUpholstery Material:...
Discount Type: Deal - We find the best discounts so you dont have to!
You can buy this item now at this fantastic price online with
Wayfair
Hurry this amazing price might change soon so be sure to take advantage now!
Simply follow the "Get This Offer" link below, and we'll direct you straight to the website and you'll get a comfy saving!
Get this deal on Anatase Crystal Upholstered Ottoman Bed Fairmont Park Size Kingsize 5 at a trusted UK Store!
Buy From Retailer
Used an offer and like what we're doing here? Let your friends know!
Wayfair Customer Service Information
0% FINANCE AVAILABLE
FREE DELIVERY OVER £40
MANUFACTURERS WARRANTY
Additional Options Available:


Sale Price
£324.99
Discount Avalilable
Sale Price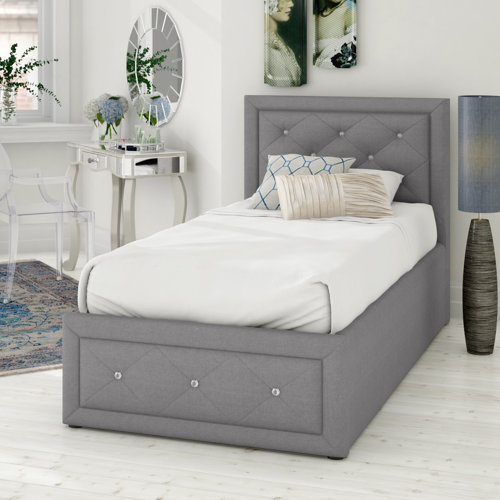 £249.99
Discount Avalilable
ITEM DESCRIPTION:

Fairmont Park Features:Diamante headboardBed Size: Colour: StoneFrame Material: Metal;Manufactured WoodWood Species: Iron: Additional Frame Material Details: Steel, PlywoodWood And Upholstered: Wood: YesUpholstered: YesUpholstery Material: 100% PolyesterUpholstery Material Details: HopsackUpholstery Material Composition: 100% PolyesterUpholstery Fabric Quality: HopsackGenuine Leather Type: Faux Leather Type: Upholstery Fill Material: FoamType of Bird Feathers: Tufted: YesUpholstery Design: Fully UpholsteredNailhead Trim: Slats Included: YesSlat Type: SprungNumber of Zones: Multi ZonesAdjustable Hardness: NoAdjustable Recline: NoCentre Support Legs: YesNumber of Centre Support Legs: 2Bed Type: OttomanBuilt-In Desk: NoWeight Capacity: 110Mattress Included: NoCore Construction: Mattress Firmness: Mattress Cover Material Composition: Washable Mattress Cover: Recommended Mattress Thickness: 22Headboard Included: YesHeadboard Type: PanelHeadboard Shape: Illuminated headboard: NoEU Energy Efficiency Class: Finished Back: NoFootboard Included: YesFootboard Storage: NoBed Storage Included: OttomanNumber of Storage Drawers: 1Ottoman Lift Mechanism: HydraulicsChild Safety Lock: NoOttoman Lift Configuration: FootendUnder Bed Storage: YesCompatible Under Bed Storage Drawers Part Number: Trundle Bed Included: NoCanopy Fabric Included: NoCanopy Material Composition: Waterbed Mattress Included: NoWaterbed Mattress Type: Flow Type: Adjustable Flow: TV Bed: NoAccommodated TV Size: TV Included: Lift Mechanism: Adjustable Bed: NoAdjustability: Power: Style: Modern & ContemporaryNon-Toxic: YesPlug Included: NoHard-wired Plug Type: Adapter Type: Country of Origin: ChinaNatural Variation Type: No Natural VariationPurposeful Distressing Type: No DistressingSupplier Intended and Approved Use: Residential UseApplication Type: Spefications:Composite Wood Product (CWP): YesChemikalien-Verbotsverordnung, Section 3 Compliant: YesComposite Wood Eco-Certified Composite: CARB Phase II Compliant (formaldehyde emissions): TSCA Title VI Compliant (formaldehyde emissions): BS 7177:2008+A1:2011 Certified: NoBS 5852 Certified: YesTAA Compliant: ISO 14000 Certified: TÜV Certified: NoISO 14001 Certified: Mattress Flammability Testing - Public Occupancy Use: Not certifiedHealth Canada - SOR/2016-183-konform: ISO 9000 Certified: ISO 9001 Certified: CAL TB 117-2013 Compliant: CPSC - 16 CFR 1303 Compliant: GSA Approved: CPSC - 16 CFR 1632 Compliant: NoCPSC - 16 CFR 1633 Compliant: NoNFPA Compliant: NoOrganic: NoFarm Verified Organic: Organic (Soil Association) Certified: Organic Content Standard (Textile Exchange) Certified: GOTS 5.

0 (Global Organic Textile Standard) Certified: NoGrade of GOTS Certification: GOTS License Number: GOTS License Expiry Date: GOLS 3.

0 (Global Organic Latex Standard) Certified: NoGrade of GOLS Certification: GOLS License Number: GOLS License Expiry Date: General Certificate of Conformity (GCC): ISTA 1A Certified: NoISTA 3A or 6A Certified: NoCertifications: NoEnergy Policy Act 1992 Compliant: FIRA Certified: Stiftung Warentest Note: NoCommercial OR Residential Certifications: NoCE Certified: CPSIA Compliant: Environmentally Preferable Certified: NoResponsible Source - Textiles Certified: Bluesign Certified: Environmental Choice Program Certified: Environmental Product Declarations - GreenTag: SMaRT Certified: FISP Certified: Blauer Engel: CPG Compliant: EPP Compliant: Responsibly Sourced Down / Wool Certified: NoDown Pass Certified: DIN EN 12935 Certified: Responsible Down Standard Certified: Indoor
Anatase Crystal Upholstered Ottoman Bed Fairmont Park Size Kingsize 5
Can be found in the Beds and Bedding Category. You can see more
Wayfair Beds and Bedding
here
You may also be interested in these Ottoman and Storage Beds