Chalked Oak And Light Grey Console Table Besp Oak
By Choice Furniture Superstore

Sale Price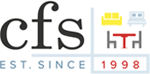 ×
Get our discount code to get this price at Choice Furniture Superstore
£223.20
£240.00
Use this Discount Code for 7% Off The Price At Choice Furniture Superstore. 167 other happy visitors have!!
Add To Wishlist
Get Our Discount Code
Discount Code Available: You can buy Chalked Oak And Light Grey Console Table Besp Oak and use this Discount Code to get a discount at Choice Furniture Superstore. Simply click discount code above to get your code
Choice Furniture Superstore Customer Service Information
FREE 2 MAN DELIVERY
PRICE BEAT PROMISE
Used an offer and like what we're doing here? Let your friends know!
Discount Type: Discount Code - We find the best discounts so you dont have to!
Get 7% Off Your Order when you use this Choice Furniture Superstore Discount Code! Use at the checkout when completing your purchase.
This fantastic Discount Code can be used when buying this item at
Choice Furniture Superstore
and is only available until:
31-12-2020
Be quick! Take advantage of this discount code NOW, It won't be around forever!
Get discount code and buy the Chalked Oak And Light Grey Console Table Besp Oak from a trusted store!

ITEM DETAILS:
Buy Online Chalked Oak Console Table at Besp Oak Furniture Stockist Price.
CFS Offers all pieces of Besp Oak Furniture on free & fast delivery all over England and Wales.
Chalked Oak And Light Grey Console Table Besp Oak
Can be found in the Living Room Tables Category. You can see more
Choice Furniture Superstore Living Room Tables
here
You may also be interested in these Console Tables