Trenma Cake Stand With Glass Lid
By La Redoute
(More Options Available - See Below)
Sale Price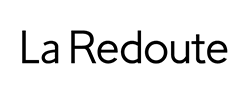 Add To Wishlist
Buy From Retailer
Simply follow the "Buy From Retailer" link above, and we'll direct you straight to the La Redoute website and you'll get this deal on Trenma Cake Stand With Glass Lid at a trusted UK Store!
La Redoute Customer Service Information
DELIVERY FROM £3.99
CREDIT AVAILABLE
21 DAY RETURNS
Used an offer and like what we're doing here? Let your friends know!
Discount Type: Deal - We find the best discounts so you dont have to!
You can buy this item now at this fantastic price online with
La Redoute
Hurry this amazing price might change soon so be sure to take advantage now!
Buy the Trenma Cake Stand With Glass Lid from a trusted UK Store!

ITEM DETAILS:
.
Show off your best bakes with this classic cake stand - complete with glass lid to protect your creations from sticky fingers.
.
.
More Details:glass lidceramic basedishwasher safeDimensions Diameter: 26.
5cm Height : 23.
5cm
Trenma Cake Stand With Glass Lid
Can be found in the Cake Stands Category. You can see more
La Redoute Kitchen Storage On Sale
here
Additional Options Available:


Sale Price
VIEW ITEM
Sale Price
VIEW ITEM
You may also be interested in these Cake Stands