New York Grey Velvet Footstool
By Oak Furniture Superstore
(More Options Available - See Below)
Sale Price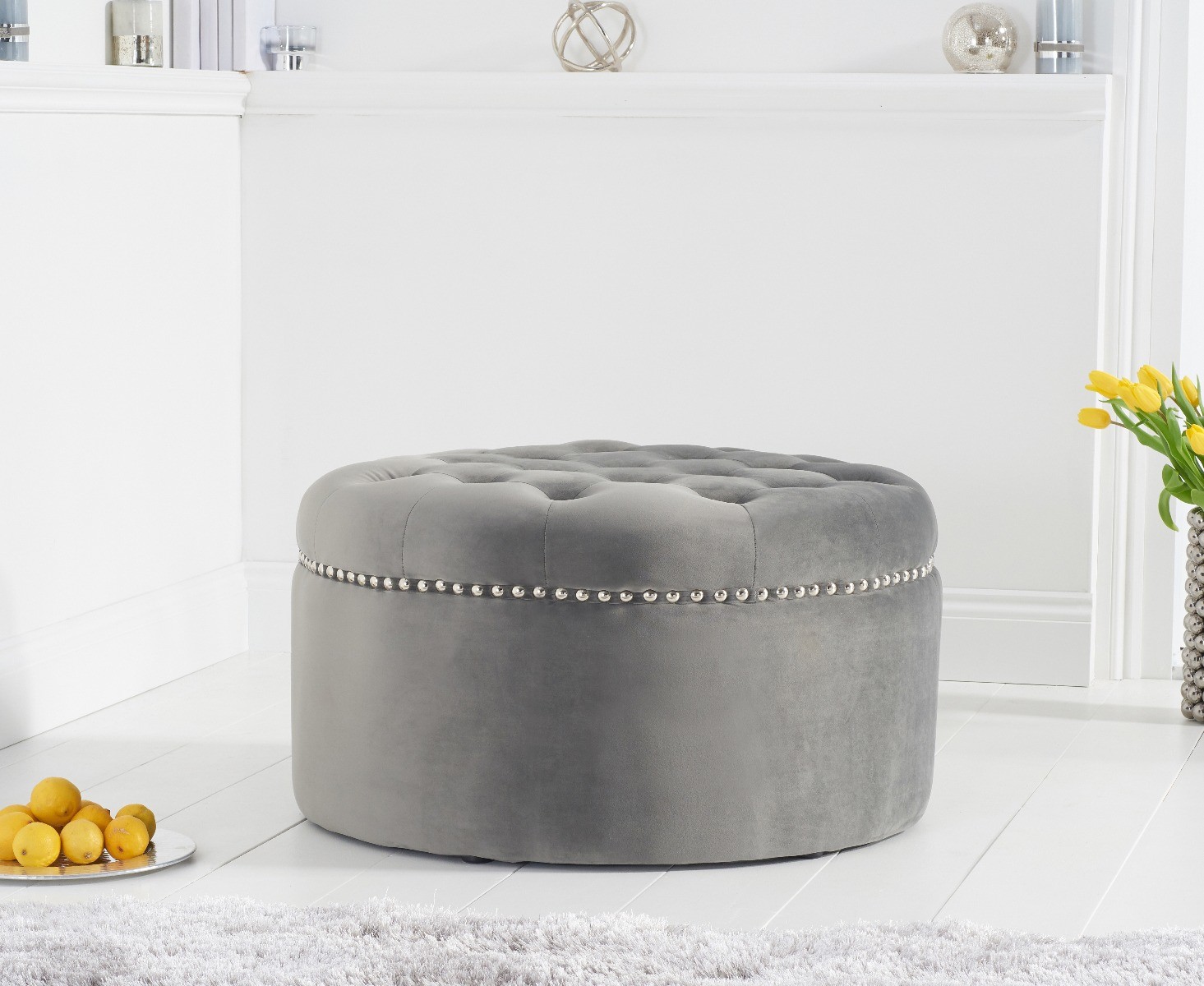 ×
Reduced price! Buy now at Oak Furniture Superstore
Add To Wishlist
Buy From Retailer
Simply follow the "Buy From Retailer" link above, and we'll direct you straight to the Oak Furniture Superstore website and you'll get this deal on New York Grey Velvet Footstool at a trusted UK Store!
Oak Furniture Superstore Customer Service Information
FREE OVER £350
0% FINANCE AVAILABLE
Used an offer and like what we're doing here? Let your friends know!
Discount Type: Deal - We find the best discounts so you dont have to!
You can buy this item now at this fantastic price online with
Oak Furniture Superstore
Hurry this amazing price might change soon so be sure to take advantage now!
Buy the New York Grey Velvet Footstool from a trusted UK Store!

ITEM DETAILS:
New York Grey Velvet Footstool features a stunning deep buttoned design that makes it a stand out addition to your living room.
With touchable grey velvet and a densely padded top for maximum comfort, the round footstool is complete with metal studs.
Round grey velvet footstool is an elegant addition to your living room Complements the New York Grey Velvet Sofa Collection Touchable plush velvet for a soft feel Deep buttoning on the top for a luxury look Metal studs complete the opulent design Also available in Blue and Green
New York Grey Velvet Footstool
Can be found in the Velvet Footstools Category. You can see more
Oak Furniture Superstore Footstools On Sale
here
Additional Options Available:


Sale Price
VIEW ITEM
You may also be interested in these Velvet Footstools