Crawford Pink 2 Seater Fabric Sofa
By Choice Furniture Superstore
(More Options Available - See Below)
Sale Price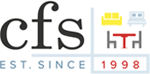 ×
Get our discount code to get this price at Choice Furniture Superstore
Hi, would you like to get 5% OFF The Price? You Can By Using This Discount Code At Choice Furniture Superstore. 254 other happy visitors have!!
Add To Wishlist
GET CODE AND SAVE
Discount Code Available: You can buy Crawford Pink 2 Seater Fabric Sofa and use this Discount Code to get a discount at Choice Furniture Superstore. Simply click discount code above to get your code
Choice Furniture Superstore Customer Service Information
FREE 2 MAN DELIVERY
PRICE BEAT PROMISE
Used an offer and like what I am doing here? Let your friends know!
Discount Type: Discount Code - I find the best discounts so you dont have to!
Use this Choice Furniture Superstore Discount Code to get 5% off of your order online
This fantastic Discount Code can be used when buying this item at
Choice Furniture Superstore
and is only available until:
31-01-2021
Be quick! Take advantage of this discount code NOW, It won't be around forever!
Get discount code and buy the Crawford Pink 2 Seater Fabric Sofa from a trusted store!

ITEM DETAILS:
Crawford Pink 2 Seater Fabric Sofa - CZW-707-2, available to buy online or at Choice Furniture Superstore UK on stockist sale price.
Get volume - discount with fast and Free Delivery.
Crawford Pink 2 Seater Fabric Sofa
Can be found in the 2 Seater Sofas Category. You can see more
Choice Furniture Superstore 2 Seater Sofas On Sale
here
Additional Options Available:


Crawford Pink 2 Seater Fabric Sofa