The Warehouse Sofa
By Insideout Living

Sale Price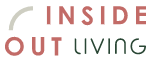 Add To Wishlist
Buy From Retailer
Discount Type: Deal - We find the best discounts so you dont have to!
You can buy this item now at this fantastic price online with
Insideout Living
Hurry this amazing price might change soon so be sure to take advantage now!
Buy the The Warehouse Sofa from a trusted UK Store!

ITEM DETAILS:
The Warehouse Leather Sofa adds a rustic charm to any living space.
2 seater leather effect sofa with distressed finish The brown upholstery contrasts with the black metal frame and legs, a further nod to the industrial style With deep padding on the seat and back rest along with sturdy arm rests, this sofa is exceptionally comfortable This item has a distressed look so imperfections in the wood and metal are part of the design Matching chair available
The Warehouse Sofa
Can be found in the Living Room Sofas Category. You can see more
Insideout Living Sofas On Sale
here
You may also be interested in these Living Room Sofas